FOR MORE INFORMATION: wildernessexperience.net

Wilderness Experience, Inc.
The models for our catalogs were usually ourselves, employees and friends. Maybe not always the best models, but the price was right.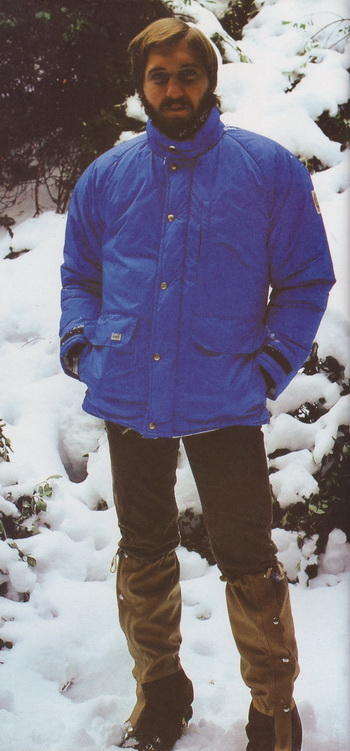 Greg modeling The Blue Max, the first Gore-Tex insulated jacket ever made
You may be able to notice that those are not shadows under Greg's eyes, but real black eyes. There is a story behind those: We may have owned a good sized business with a couple hundred employees and a 50,000 sq. foot factory, but we were still kids in our 20s. One of the fun toys in the factory was a 60 foot long cutting table where fabric was spread out and cut into different pattern pieces. We also had large rolls of Polarguard insulating material.
A favorite past time was to stand on top of the cutting table with arms wrapped around a large roll of Polarguard. Take off running and jump onto the Polarguard roll and see how far you slide along the table. Greg, wanting to win, ran faster than anyone before jumping onto his roll. Unfortunately he slid right off the end of the table and crashed into a steel pole.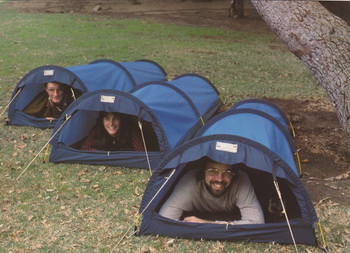 Larry Harrison (CA salesman), Diane Desmond Kay (factory manager), Jim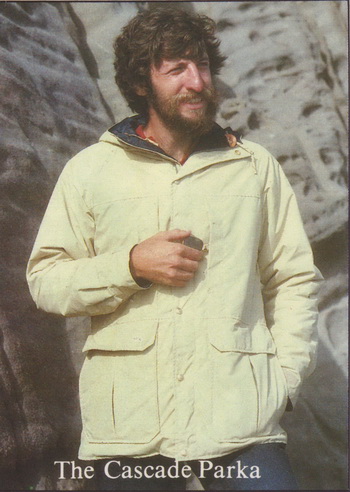 Bill Kaplan (mid-west salesman)
Bob Rudolf (factory engineer and later factory manager) and Nilli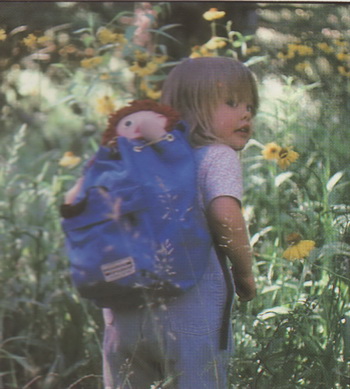 Jim's daughter Corinne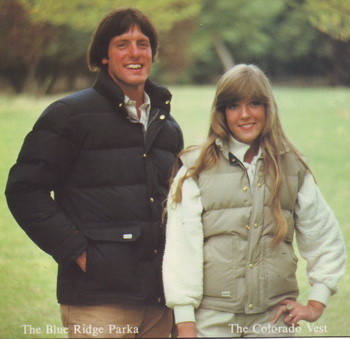 Dana Whiting (salesman in the eastern US) and a customer service representative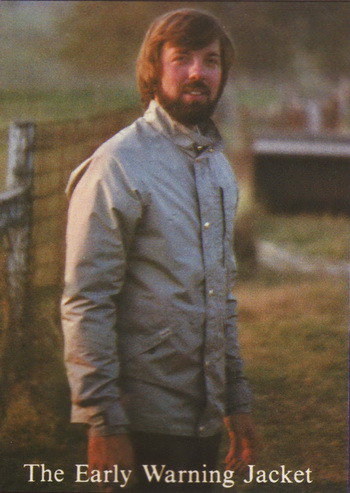 Jim Thomsen
Jim Donini
Jim Donini was already one of the most famous climbers in the 1970s with extreme first ascents in Patagonia. Today Jim is still doing very hard climbs and is President of the American Alpine Club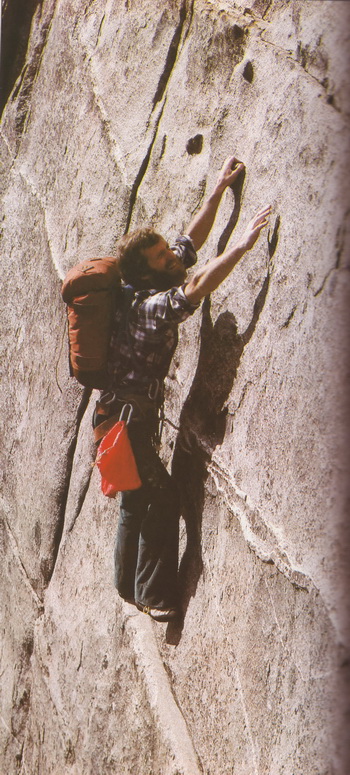 Jim climbing with a Klettersack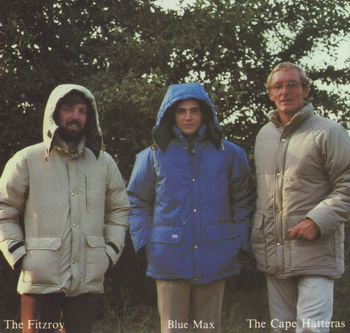 Jim, Eric and Larry
Eric Schall was our sales manager. Young and aggressive, he helped make Wilderness Experience a major brand. He went on to create a couple of large businesses on his own.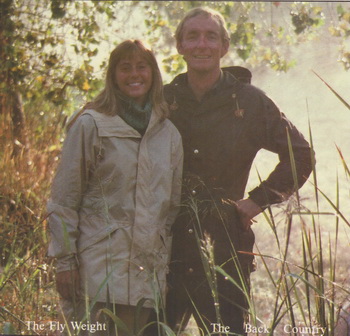 Larry Harrison and our accounting manager
Larry joined Wilderness Experience as salesman for California, Nevada and Arizona making that one of our strongest areas. Today Larry, Greg and Jim are still close friends.
Trent Thomas and Larry Harrison
Read a Wilderness Experience history from the point of view of Bob Rudolf, one of the key employees in the 70's.
Go to Wilderness Expereince Part Four
Read about Jim's work at Eastpak & Kipling
Read the Wilderness Experience Story in SNEWS Magazine
Read other stories about the history of the outdoor business