On the Road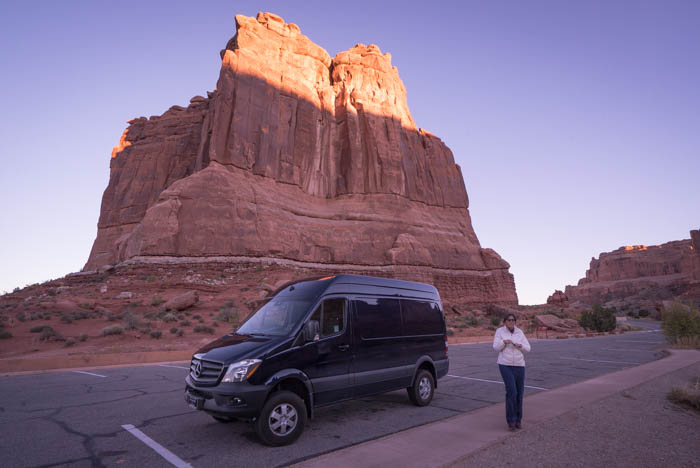 Christmas Holiday 2016
story coming soon
Summer 2016
We returned to Tenaya, our sailboat that wintered in the Mediterranean, and sailed her to Mallorca, Spain to leave her for sale. Sprinter Van Rat joined us. Will be finished soon.
Fall 2015 - Spring 2016
After having our new 2016 4x4 Sprinter cargo van about a month, we took off for a 3,000 mile road trip from Mammoth to Moab and out to Boulder, then up to San Juan Island and back to California.
It was noisy and cold and messy with duffle bags and camping gear. And it was amazing! We knew we'd made the right choice for our land travels and began converting the metal box into a rolling home.