Bench Seats
We knew from living on our sailboat that we like to sit on couches (settees in boatspeak) and sometimes fall asleep while reading. There were useful storage spaces beneath the settees and bunks so we've incorporated those into our van.
To test the idea, we taped off the planned design and took off on our first month-long trip to see if we could live with it. We could so started building.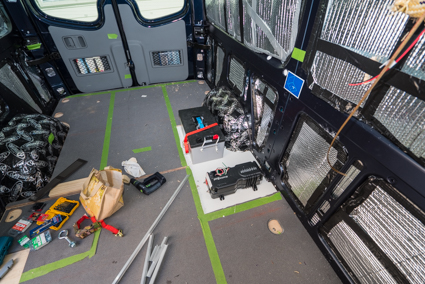 First we insulated the floor, then put 3/4" plywood down, including a 6" high second floor with space to stores skis, poles, chairs, a tent, some rugs, and anything else long and narrow.
Next Jim built the portside bench around the battery and inverter which he'd already installed.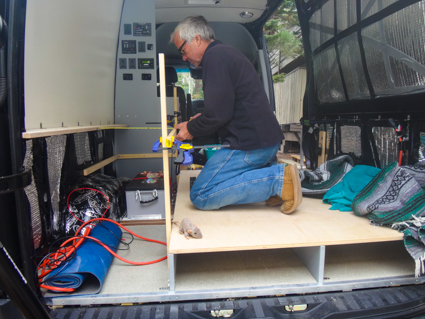 Carrying on with the boat theme, Katie varnished teak-and-holly laminate and Jim glued it to the floor.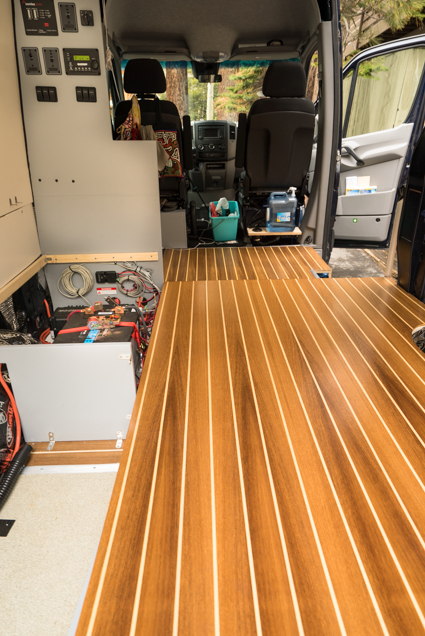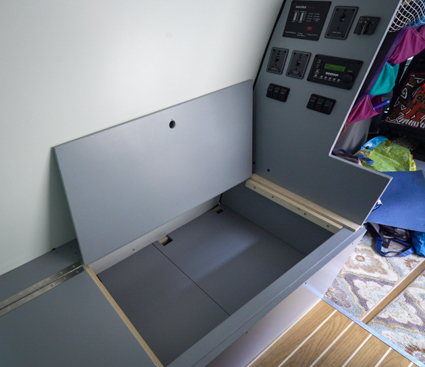 Jim built the starboard bench on the teak-and-holly sole and attached large hinged doors for easy access under both settees. There is also access from the rear when the doors are open.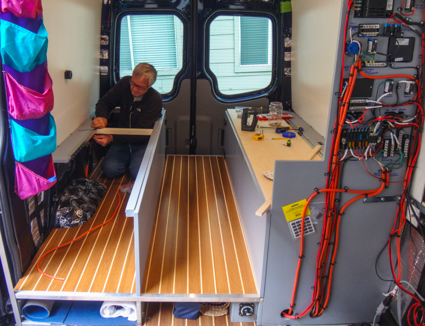 We spend a bit of time on our computers - writing and messing with photos - as well as planning routes on maps, so a decent sized table was a must. We mulled over a few ideas and decided to build a permanent table that swivels and drops down to help create the base for our bed.
The base for our hydaulic lifting table is rock solid, mounted through the upper floor.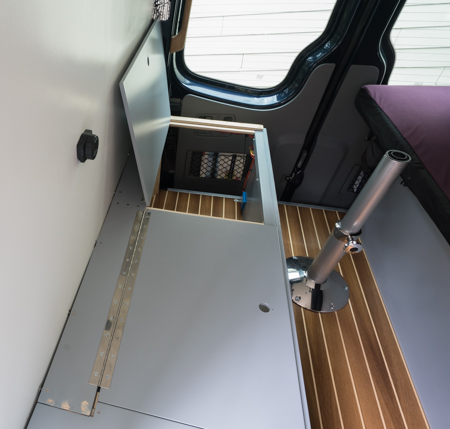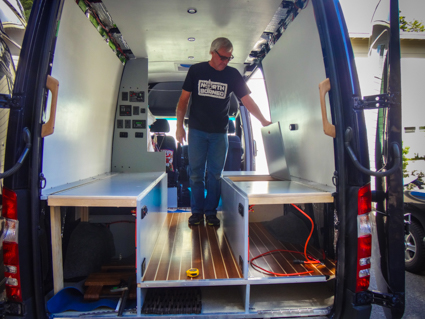 Another thing we carried over from the boat was a large storage locker for dirty or wet gear. On Tenaya, this was our cockpit locker. In the van, it is a deep drawer just inside the sliding door, under the starboard bunk. It's the perfect place to store shoes, daypacks, and dirty laundry.