List of Parts, Suppliers, etc...
Here is a list of our sources. Most of the companies offer terrific customer service. When we could, we bought items from Amazon. If you do too, by clicking on a link, you'll toss some change into our cruising kitty and we'll be mighty grateful.
Sprinter of Rocklin: Rocklin, CA.... www.sprinterofrocklin.com... Alex is the Sprinter sales manager and is super helpful. Kevin is the Sprinter team leader and has been working only on Sprinters for five years, and Mercedes Benz for five years before that, so he knows his stuff. Added bonus - a Starbucks in the dealership.
Aluminess Products: Santee, CA... www.aluminess.com.... They made our custom roof rack with bars to hold the solar panel and mounted the two rolling bars for kayaks behind the van's back-up camera to protect it. Really nice, helpful and competent crew.
VANco of Northern California: Sacramento, CA... www.vanconorcal.com... Family members Tom and John install windows, vents, seats, and do all kinds of van stuff. They were quick and did a great job. No leaks. They installed our Fan-Tastic vent and later popped out the factory window in the sliding door and installed a CR Laurence T-Vent window #FW625R. This makes a huge difference in the amount of air moved by the Fan-Tastic vent.
Fan-Tastic Vent:
CR Laurence T-Vent Passenger side Sliding Door Window:
MacBeath Woodworking Materials and Tools: Berkeley, CA.... www.macbeath.com... We bought excellent quality Baltic Birch, teak and holly plywood (thin veneer of teak and holly laminated to 1/4" plywood) and teak plywood here. They've got racks and racks of different types of wood as well as hinges, drawer parts, and all things woodworking.
Sullivan Countertops: Emeryville, CA... www.sullivancountertops.com... 3/4" Corian countertops make the most sense for us as we're putting the undermount sink and water cabinet behind the passenger seat and want a tall backspash. It can be molded as one piece.
Foam Factory... www.foambymail.com... For the cushions. We think we'll use a combination - 3" LUX HX foam with a 2" 5 lb. memory foam on top. The memory foam has been ordered to try on our regular bed. Will let you know how it works and cuts.
Solartech Solar Panel:... www.solar-electric.com/solar-panels.... For the most storage and seating area up top, we wanted to mount the solar panel forward of the vent. The maximum size we found was the Solartech 110 watt panel. We ordered it from Northern Arizona Wind and Sun. They were helpful recommending different solutions and their prices are good.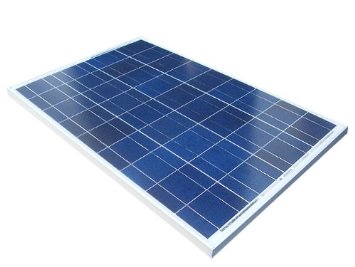 Webasto Heater: We didn't know at the time, but Swedish Marine in Richmond, CA is a dealer. How did we find out? The installation went as planned but the testing didn't so Anders is helping us out. Figured out the problem, it doesn't work well at elevations over 7,000 feet. We're working on a solution.
Webasto Stove:... www.heatso.com/webasto-diesel-cooker... Since we are going with diesel heater, a diesel stove makes sense too. No propane. Dealer prices in the USA were about $2000. I ordered it from Heatso in the UK and it was delivered in less than a week. Total price including duties was $1300 USD.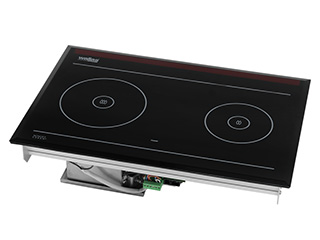 Deep Stainless Sink: info to come
Faucet: info to come
INSULATION: listed in order of application below:
Dynamat sound deadening. We used Dynamat on the floor, walls and ceiling. To cover 100% took 5 boxes. An expensive solution but it works really well.
3M Thinsulate SM600L. We purchased 40 feet at $8.88/foot from Impact Graphics and Product Design. Total including shipping from Hood River, OR was $420. One of the owners, Hein, is a frequent contributor on the Sprinter Forum. He completed his own Sprinter conversion, offers a few items on eBay, and is a wealth of information. Website: http://www.impact3d.com/sprinter_products....Email: Hein@impact3D.com... Ebay Store: http://www.ebay.com/sch/impactproducts/m.html
We used 3M 90 Spray Adhesive, spraying the white side of the Thinsulate.
Hein recommended putting Mini Foam under the floor. Foam Factory www.foambymail.com Cross Linked Polyethylene - 2lb. 1/4" thick. Sheet size: 72" x 48" Color White. We ordered 5 sheets at @21.99 per sheet. Installed with 3M 77 Spray Adhesive.
Reflectix:That material that's like bubble wrap covered in silver foil... www.homedepot.com/p/Reflectix Double-Reflective-Insulation
Dunn Edwards Interior Paint:...www.dunnedwards.com. Our favorite brand of paint for quality, durability and ability to easily clean. Semi-gloss and the same color that's in our home, Swiss Coffee (white).
ZAR Interior UltraMax Polyurethane: Satin finish on the teak and holly floor and will use it on the teak tables. Katie sanded first with 120, then with 180 after the first and second coats, 220 after the 3rd - 6th coats and 320 after the 7th and 8th coats. 9 coats in total. This stuff is much easier and quicker to work with than varnish. It can be be cleaned up with water, dries quickly, and can be sanded in two hours.
Battery: We could have ordered this for less and picked it up, but this price includes delivery and it weights about 150 lbs.
Inverters:
This inverter is connected to the Mercedes original equipment auxillary battery and produces 120v power thatconnects to our system as an external shore power input. This will charge our house battery without any connections to the OEM battery or alternator (this maintains the warranty on these now computer controlled items.)
Lights:
Switches:
Wire:
Electrical connectors, fuses, etc.
Cabin Fans:
Hardware:
Refrigerator:
ISOTHERM
Cruise 85 Refrigerator
$1,169.99
Adjustable Table:
Winch:
Installed by http://agileoffroad.com/ Labor for installation $650
Cool Tools:
Festool: A set of high quality tools stored in stacking boxes. HEPA dust extractor hose attaches to orbital sander, router, and saws.
Band-Aid Waterproof Tough Strips If you're like us, you'll need these!